Youkey Theatre - RP Funding Center | Lakeland, Florida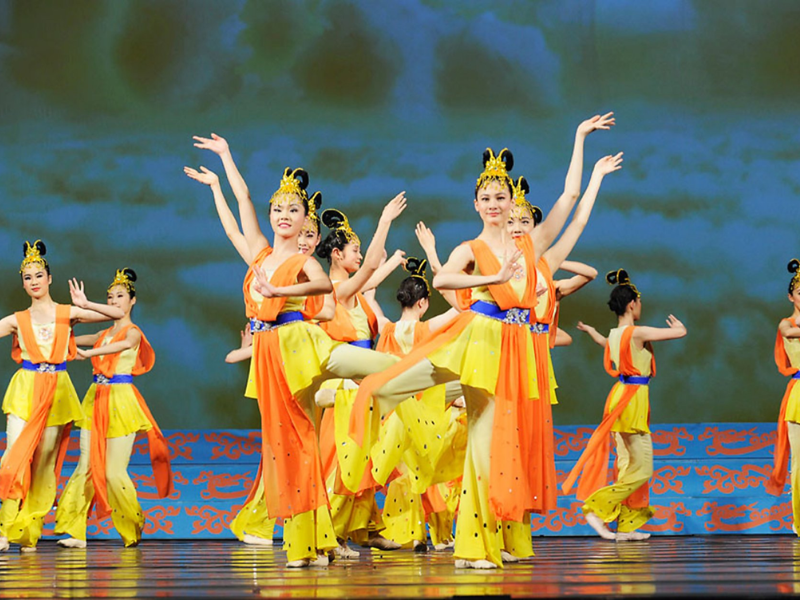 Next spring, the culture of China five thousand years ago will bloom at stages near you! Watch the Shen Yun Performing Arts scheduled to play at the Youkey Theatre on Wednesday, February 14th, 2024! The New York-based organization invites everyone to revisit ancient China in this two-hour performance that explores incredible art and classical dance through high-tech backdrops, engaging costume design, and an orchestra that captures the sound of the "Middle Kingdom" era. Shen Yun has performed for over a million people across two hundred different cities, showcasing their world-class synchronized routines and acrobatic style moves. The Youkey Theatre at the RP Funding Center hosts the most magnificent dance presentations in all of New York City, so it would be a waste not to catch this event as it passes by Florida. Eager to see Chinese myths and legends come to life? This event is definitely for you! Invite all your friends and reserve your tickets now!
The Shen Yun Performing Arts will be heading to the Youkey Theatre on February 14th, Wednesday, next year!
The New York-based dance organization is best known as the world's first orchestra to successfully combine Western and Eastern musical traditions in dance form. With this, Shen Yun created a perfect harmony of diverse musical styles involving ancient instruments like the erhu and the heavenly pipa on top of a modern orchestra, which developed an entirely new and inspiring sound.
Seven years ago, at the New Tang Dynasty Television's 7th International Classical Chinese Dance Competition in lower Manhattan, top dancers from Shen Yun received thirteen awards, including first place in both the adult female and adult male divisions. Today, the troupe helps preserve five thousand years of Chinese culture by developing an innovative dance form that highlights aesthetics through ancient plays.
The Shen Yun is literally incomparable and unparalleled as no other performing group showcases this particular theme in their presentations, not even in China itself. This is primarily due to the ruling communist regime viewing the rich Chinese spiritual and artistic heritage as a threat to its ideologies; hence, they have strived to delete it from existence for decades now.
As mentioned on Shen Yun's official website, "the movements of classical Chinese dance are rich in their ability to express a variety of feelings, be it happiness, sorrow, joy, anger, grief, or delight." In addition, the show will highlight stories of separation and reunion, which may involve themes of madness, infatuation, and solemnity on top of other military figures and civic tales.
The Youkey Theatre is fully equipped with the latest lighting and staging technology available today. Located at the core of the historic RP Funding Center, it boasts a 2,200-seating capacity for audiences looking to catch the best entertainment shows all over Florida. Compared to other venues in the area, it is highly praised for bringing the biggest Broadway and live concert events that tour across North America.
For those who are curious to see Chinese legends and myths come to life, this event is sure to capture your attention from start to end! Grab your tickets today by hitting the "Get Tickets" link above right now!