Youkey Theatre Seating Chart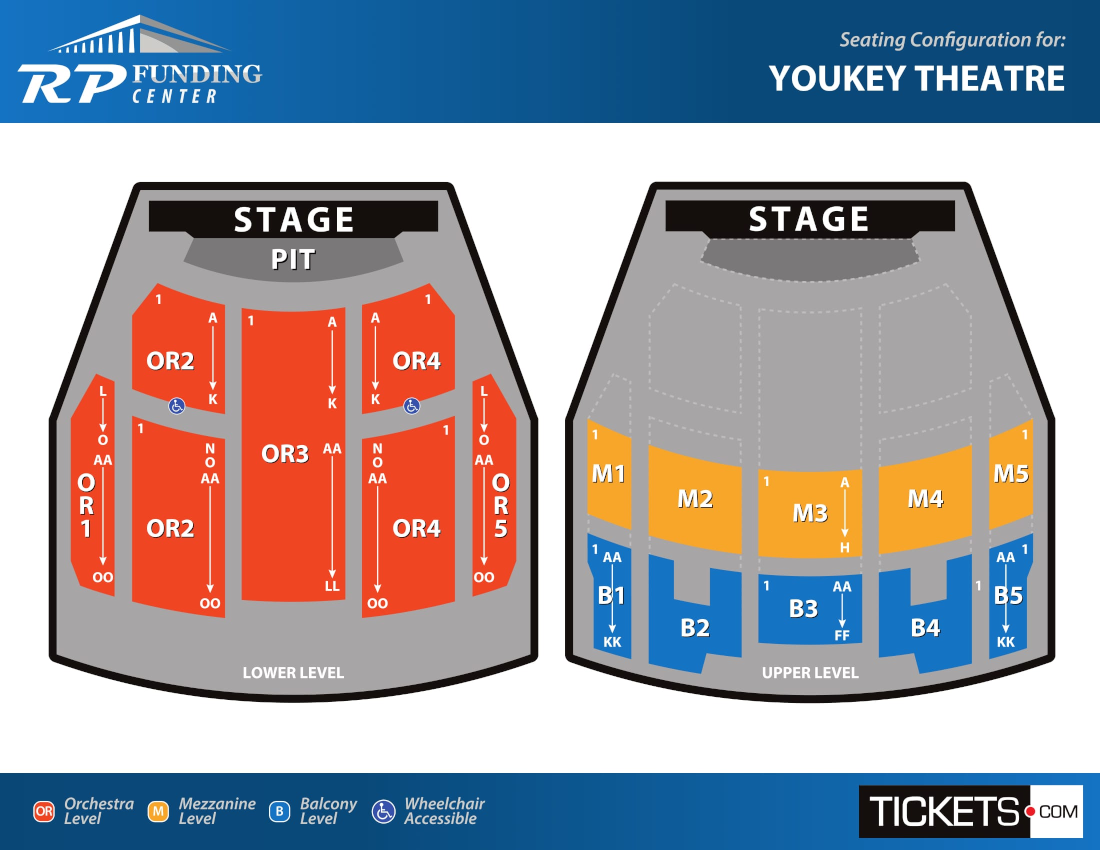 The RP Funding Center considers the Youkey Theater as one of its biggest centerpieces. This theatre offers seating for 2,226 spectators in a luxurious two-level arrangement that offers two cushioned seating sections with standard flip-down theater-style seats.
Accessible seating is available with limited availability on the main level as depicted in the attached photo.
NOTE: The seating layout may change depending on the event. Always check the seating map when choosing your tickets.
You can reserve your best seats today by purchasing your tickets now! Visit the Youkey Theatre schedule to see all the upcoming events.
To view the ticket and authenticity policies please check out the ticket information page.