Youkey Theatre - RP Funding Center | Lakeland, Florida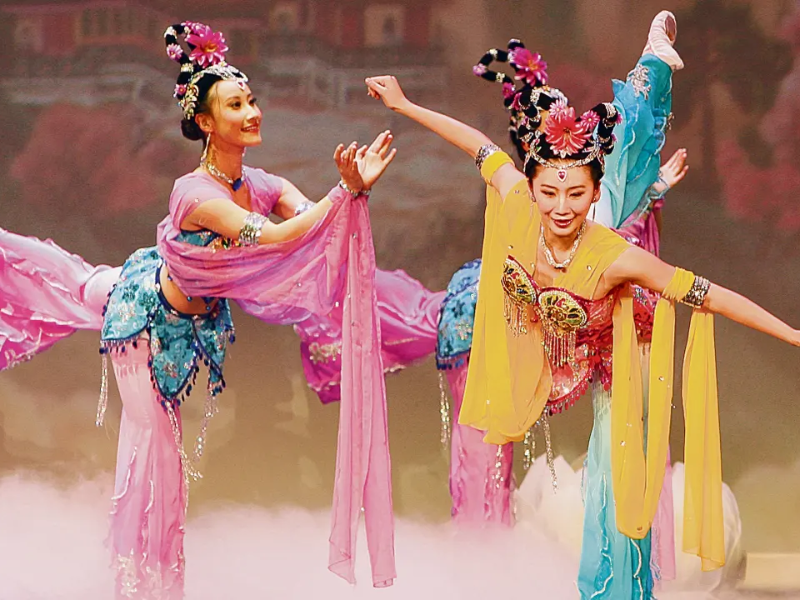 An elating performance of Chinese dance and music is happening in Florida! Shen Yun Performing Arts is visiting the Youkey Theatre on Tuesday, 13th February next year. This upcoming season, the New York-based dance company will present a fresh new lineup of scores and dances, all while taking inspiration from the fascinating generation of the Middle Kingdom. Watch the dance troupe bring to life an era of divine harmony where sages, dragons, immortals, and other mythical creatures walk among the common folk! The two-hour show will certainly let viewers rediscover the lost culture and traditional civilization of China almost five thousand years ago. At the Youkey Theatre, located at the RP Funding Center, witness a theatrical performance that shines across the venue with the aid of magnificent lighting and stage innovations superior to other event places within the area. Reserve your spots now and see how Shen Yun's spectacle perfectly mirrors the Chinese's rich spiritual heritage!
The greatest Chinese performing troupe is marching its way to the Youkey Theatre on Tuesday, February 13th, and viewers of all ages are invited to see this presentation of incredible art and classical dance!
Introducing the Shen Yun Performing Arts, a world-class Chinese dance organization with a mission to revive years of their country's traditional culture, most of which had been lost when communism reigned over their nation. In Chinese, Shen Yun means "the beauty of heavenly beings dancing," fitting for a traditional performance that highlights a range of ethnic and folk dance, bel canto solos, and orchestras blending Eastern and Western traditions.
Shirley Ballas, an internationally acclaimed British ballroom dancer, coach, and adjudicator, shares in a review of the live performance that she has never seen anything quite so beautifully choreographed in her entire life. "I think it's definitely a show that should be seen globally and around the world. Anybody who gets the opportunity to see this show should see it."
Furthermore, the event presents a cultural heritage with thousands of years of history while bringing warm stories and positive role models onstage with the aid of 3D digital backdrops that enhance the stage, creating a sphere where heaven and earth are one.
The official Shen Yun website describes how audiences may be surprised to hear that their compositions are all-original works that have been drawn from almost five millennia of culture and legends. They continue to share that a majority of these melodies are inspired by ancient folk tunes that were passed through dynasty after dynasty. "Each piece is orchestrated with a perfect harmony of classical instruments of the East and West, and then meticulously coordinated with the dance production."
The fully-equipped Youkey Theatre is the majestic centerpiece of the historic RP Funding Center that boasts a 2,200-seating capacity for viewers all over Florida. The venue is praised to be the best in the area for hosting the most in-demand Broadway and live concert events that tour across the US.
For those who are curious to see Chinese legends and myths come to life, this event is sure to capture your attention from start to end! Grab your tickets today by hitting the "Get Tickets" link above right now!