Youkey Theatre - RP Funding Center | Lakeland, Florida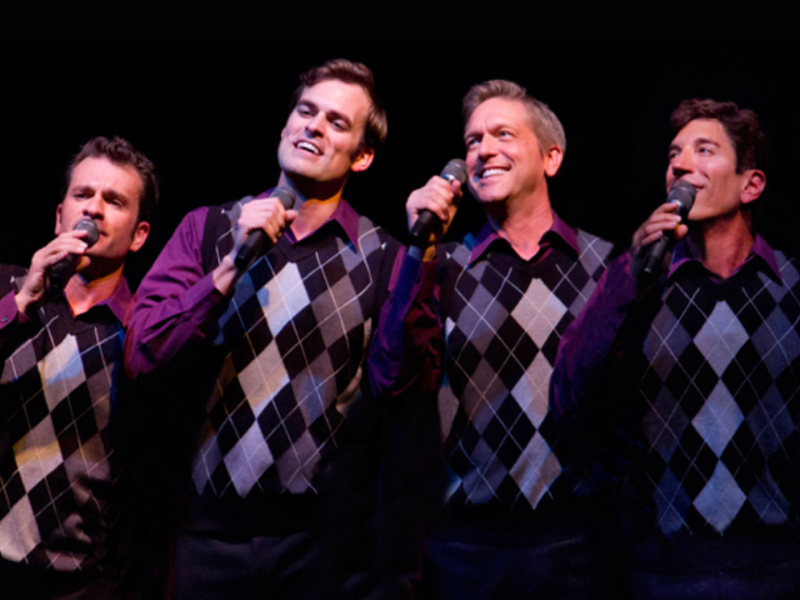 Four scrappy young men from New Jersey are bringing their songbook to the stage! Oh What A Night - Frankie Valli and The Four Seasons Tribute lands on the Youkey Theatre on October 17th this year! Las Vegas-based Chapquist Entertainment in collaboration with Rocklands Entertainment is more than excited to announce their 20-stop US/Canada tour of the hit show, which kicks off in Minnesota on October 14th. If you love the music of Frankie Valli & The Four Seasons and the film musical Jersey Boys, you won't want to miss this ultimate tribute concert! It's a guaranteed flashy all-around and feel-good experience that will leave audiences on their feet Beggin' for more. Listen with passion as the powerful lead falsetto voice of Franki Valli fills the room at the RP Funding Centre along with his band of dynamic 60s voices. We really can't take our eyes off these tickets, so purchase yours now and secure your seats!
Oh What A Night, A Frankie Valli and The Four Seasons Tribute makes its way to the Youkey Theatre on Tuesday, 17th October this year!
At the moment, Oh What A Night! is on their Australia Tour but their next 20-date US-Canada Fall Tour will commence in Minnesota on the 14th of October. Their show has also performed numerous tours across the UK, Guam, Australia, New Zealand, and Malaysia, while more are still to come.
"The thing that distinguishes Oh What A Night! from other tribute shows is that the audience feels like they get a chance to know our performers intimately as we're not doing an impersonation of Frankie Valli & The Four Seasons," shares producer and director Michael Chapman.
For over seven years, the show has performed weekly on NCL's Pride of America as it sailed the Hawaiian Islands. This is in addition to playing to sold-out audiences at prestigious theaters, arenas, and showrooms throughout the United States and being featured on Norwegian Cruise Line for over ten years.
American rock band The Four Seasons was one of the most popular recording acts in the early and middle 1960s, with a string of more than 25 singles over a five-year span beginning with their best single, "Sherry." The Four Seasons, whose principal members were Frankie Valli, Tommy DeVito, Bob Gaudio, and Nick Massi, were best known for their lead singer Valli's soaring falsetto.
The tribute show is popular for bringing alive classic hits of the 60s band. See the tour's current full setlist here:
Working My Way Back To You
Save It for Me
Beggin'
Dawn
My Eyes Adored You
Silence Is Golden
Grease
Tell It to the Rain
Opus 17 (Don't You Worry 'bout Me)
I've Got You Under My Skin
Swearin' to God
Stay
My Girl / Groovin'
Who Loves You
December, 1963 (Oh, What a Night)
Can't Take My Eyes Off You
Sherry
Big Girls Don't Cry
Walk Like A Man
Bye, Bye, Baby (Baby Goodbye)
Rag Doll
Let's Hang On
The Las Vegas Review-Journal shares how you almost don't believe that the four performers are singing live until their remarkable acapella version of the hit "Silence Is Golden" proves that to be true. Noteworthy in its tight harmonies and clarity, the voices are left to stand independently and are up to the challenge.
The Youkey Theatre is the historic centerpiece of the RP Funding Center, holding a 2,200-seat capacity in Lakeland, Florida. It is home to Broadway shows, symphony orchestras, and various live concerts, making this the best venue for the tribute celebration!
Oh, what a memorable night it will be if you guys purchase your tickets today! Click the buy link now while seats are still available!